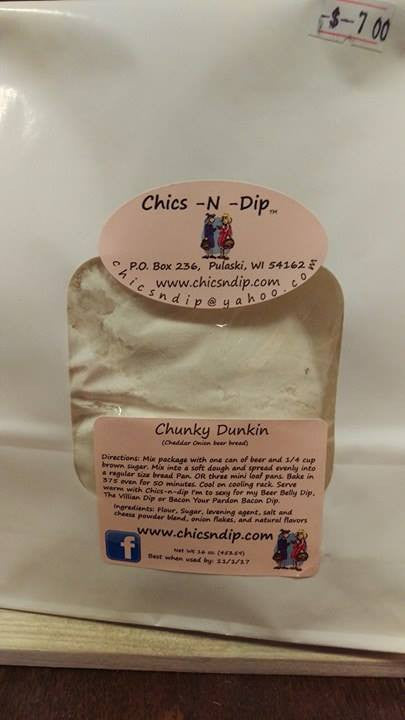 Chics-n-dip
Chunky Dunkin
A little chubbier version of our classic beer bread. We have added a Wisconsin favorite, Cheddar Cheese and a little onion.
Recipe: Mix package with one can of beer of your choice and 1/4 cup of brown sugar. Knead into a soft dough and spread evenly into a regular size bread pan or three mini loaf pans. Bake in a 375°F oven for 50 minutes. Cool on cooling rack. Serve warm with Chics-n-Dip "I'm So Sexy For My Beer Belly", "The Villain", or "Bacon Your Pardon" dips.
Please note: Packaging may vary based on availability.
---
More from this collection